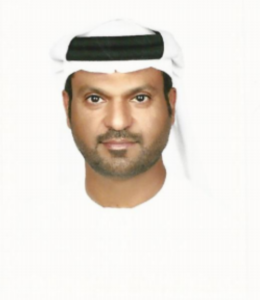 Mr. ABDULLAH LOOTAH
---
Vice Chairman,
---
Mr. ABDULLAH LOOTAH is the Vice Chairman of Lootah Group of Companies and a Major Share Holder in TRANSWORLD METAL WORKS L.L.C. He is well known and highly successful and respected Businessman in the field of Ready mix Concrete Industry, Construction, Ready Mix Mortar, Quarry and several other business entities. He also serves as the Managing Director for Injaz Capital Investments LLC which acts as an independent investment arm of Lootah Group undertaking joint venture partnerships, real estate development and property management. He is also a Member- Board of Directors for Deyaar Development PJSC and was elected as Vice Chairman in the year 2009.
Mr. BADRI NARAYANAN
---
Partner and Managing Director
---
Mr. BADRI NARAYANAN is Partner and Managing Director of Transworld having over 35 years of experience in the field of construction equipment business, concrete production and pumping industry. He was associated with German concrete pump dealer for more than two decades, handling various brands of concrete pumps and concrete production equipment in UAE by providing Technical service support, as well as involved in various activities of concrete production and placement industry. His experience also includes working with several high rise concrete pumping for many prestigious projects such as Burj Khalifa, Emirates Towers, Burj Al Arab and many more.